' Where words fail...
music speaks '
Hans Christian Andersen
Boston Choral Society
Registered Charity
No. 1040093.
We are a friendly group of people who simply enjoy
making music! Our season runs from Autumn
through to Summer, during which we usually
perform three concerts. Our singing repertoire
comprises a mixture of sacred and secular. We are
led by an excellent Musical Director and
Accompanist, who strive to get the best out of us!
Just turn up on a rehearsal night if you want to 'give
it a go' !
Would you like to support Boston Choral Society -
just by shopping online? Shop with your favourite
stores and a donation will be made to Boston
Choral Society without costing you a penny extra!
Get started raising money for Boston Choral
Society today - just click the link image below to set
up for free!
Click below to make an online donation
to Boston Choral Society
by
Give As You Live
Members
Rehearsals:
Calendar
Support us today through shopping
with the
Give As You Live
app.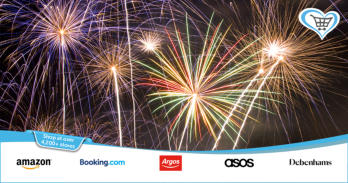 Tip!
To increase view on PC or Laptop -
hold Ctrl key down and press + or - key.
Do you sing
Soprano / Alto / Tenor or Bass?
You are most welcome to come and join us!
Rehearsal night is usually on a Thursday
from 7.30pm - 9.30pm.
Autumn season starts 7th September!
Summer Concert ~ 29th June
This site uses Google analytics to indicate our website usage statistics without personally
identifying individual visitors. Google services use cookies which may be deleted in user
browser settings.
A video introduction to the choir by our Musical
Director. Tap or click the Youtube symbol to play.
Extract from our Spring Concert…
A most appreciative audience of
100+ enjoyed our summer concert.
The Beonna was a lovely venue.
Extract from Les Misérables
With grateful support from
R.I.P. Rita Ingamells 85yrs
Rita was a member of the choir for so many
years. She enjoyed singing, helping with events and
fundraising. Rita will be sorely missed by us all - not least
for her sense of humour!
Her funeral service on 30th August was well attended by
family, friends, former colleagues at Pilgrim hospital and
the Butterfly Hospice and of course choir members. J.M.